Dell Inspiron (i5577-7359BLK-PUS) is an entry-level gaming laptop with powerful specs. This is a 15.6 inch display gaming laptop powered by ultimate processor. Lets see this laptop's general review.
This model weighs around 5.7 pounds and is about 1 inch thin. So, this laptop is not for carrying around. Can replace a desktop at home or office. Full HD display is the common display to get even for high-end laptops. So, display resolution is acceptable.
Dell Inspiron (i5577-7359BLK-PUS) is powered by 7th Generation Intel Core i7-7700HQ processor and comes with 8 GB DDR4 RAM, 1 TB HDD + 128 GB SSD storage drive and NVIDIA GeForce GTX 1050 GPU with 4 GB GDDR5 VRAM.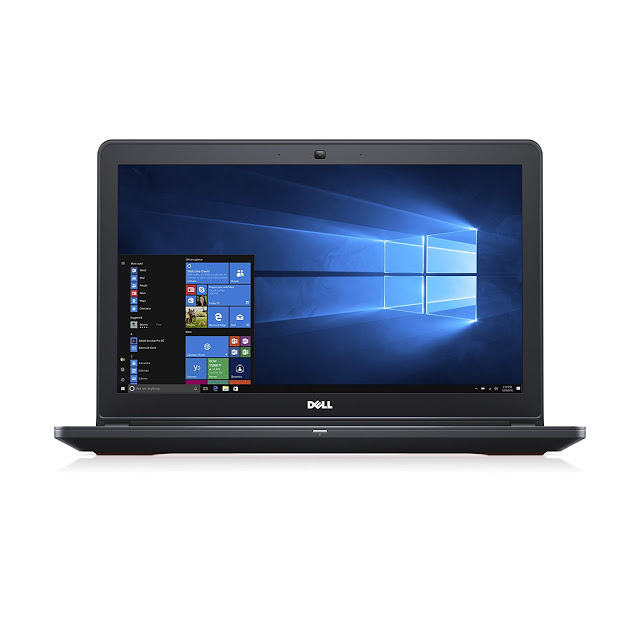 Intel Core i7-7700HQ is the ultimate processor to get in a laptop at the time of this review. Basically, this processor is used in high-end laptops. You can run demanding applications, do heavy multi-tasking and play heavy graphic video games. But when upgraded to atleast 16 GB RAM. As this is an entry-level gaming laptop, 8 GB of RAM is acceptable. But for playing high-graphic games, RAM should be increased atleast to 16 GB. Storage is also less, but if you add upgrade 128 GB SSD storage to 512 GB, this laptop will be an ultimate gaming laptop for the price.
This GPU supports games released till 2016 and should be played in medium or high settings. The processor and GPU are ultimate for this laptop but RAM and storage are low. So, upgrade them and you will have a powerful gaming laptop.
Conclusion:
Overall, this laptop features the best processor and GPU. This is suitable for moderate gaming. But if you upgrade, this will be an ultimate gaming laptop under budget.