ASUS PRO P5440UF-XB74 is a business laptop designed for portability. A 14 Inch thin and light business laptop with the latest (at the time of this review) 8th generation Intel Core i7 processor, 16 GB DDR4 RAM and 512 GB SSD storage. Lets see this amazing business laptop's general review.
Awesome Design with Awesome Features
Looks attractive with awesome design features. This is about 0.4 ~ 0.7 inches thin and weighs around 2.7 pounds. Spill resistant backlit keyboard, large trackpad, 180 degree hinge and fingerprint sensor are few special features to consider. Overall, an attractive and compact laptop to easily carry everywhere.
14 Inch Full HD Display
14 Inch Full HD LED backlit Anti-Glare display with 178 degree viewing angle with better colour production. Features narrow-bezel design for giving more room for screen.
8th Generation Intel Core i7 processor, 16 GB RAM, 512 GB SSD Storage
8th Generation processors are latest at the time of this review. And this model comes with one of the best i7 processor for business needs. Intel Core i7-8550U is a Quad Core processor with base frequency of 1.8 GHz and can go up to 4.0 GHz. Even very demanding applications will run smoothly when this processor is paired with enough RAM and SSD drive.

Luckily, ASUS PRO P5440UF-XB74 got the best performing specs. This model comes with 16 GB DDR4 RAM and 512 GB SSD storage. This is the best configuration for ultimate performance. With Integrated Intel UHD Graphics 620 graphics chip, this model has a dedicated NVIDIA GeForce MX130 graphics card with 2 GB GDDR5 VRAM.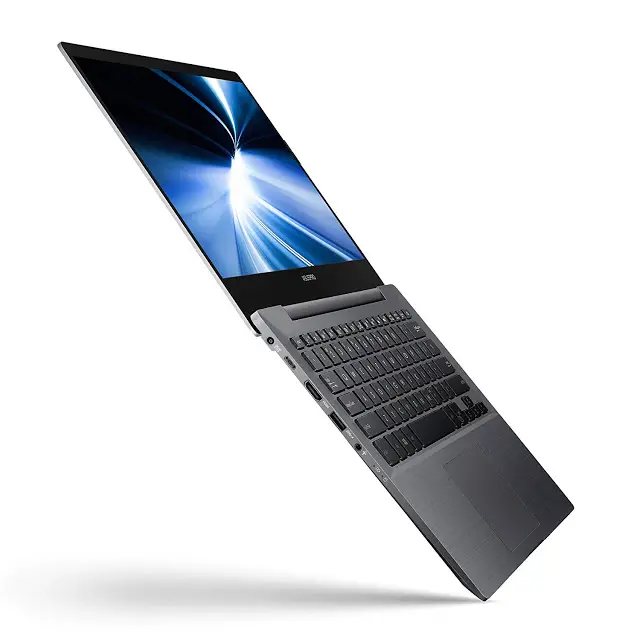 MX130 is good enough for video editing and graphic designing. Playing video games is not up to the mark. You can play low to medium graphic games with low to medium settings. But demanding video games are not playable in this laptop. As this is a business laptop, you can't expect for better gaming experiance. Instead, you can choose a gaming laptop for playing video games.
Good Connectivity Features
You can find two USB 3.0 Ports, One USB 3.1 Type C port, HDMI port, SDXC Card reader, 802.11 AC Wi-Fi adapter and Bluetooth 4.2.
Get Up to 10 Hours of Battery Life
According to ASUS, you can get 10 Hours of battery life in general usage. But in practice, you can expect around 8 Hours of battery life in normal usage.
Conclusion:
In business laptop segment, if you want a top-performing laptop without any budget barrier, go for this laptop. This model is one of the best business laptop to get at the time of this review. We recommend this laptop even in late 2018 or early 2019