Acer Chromebook 11 (CB311-7H-C5ED) is similar to Acer Chromebook 11 (CB3-131-C8GZ) model, but with more powerful specs and features. Lets see this Chrombook's general review.
This model weighs around 2.98 pounds and is about 0.9 inches thin. So, you can take it everywhere you go. Looks very attractive and small. HD display is the common display to get in Chromebooks of this price range. So, HD display is acceptable for this model.
Coming to its main specs, this model is powered by 1.16 GHz Intel Celeron N3060 Dual-Core processor and comes with 4 GB LPDDR3 RAM, 16 GB eMMC storage and integrated Intel HD Graphics chip.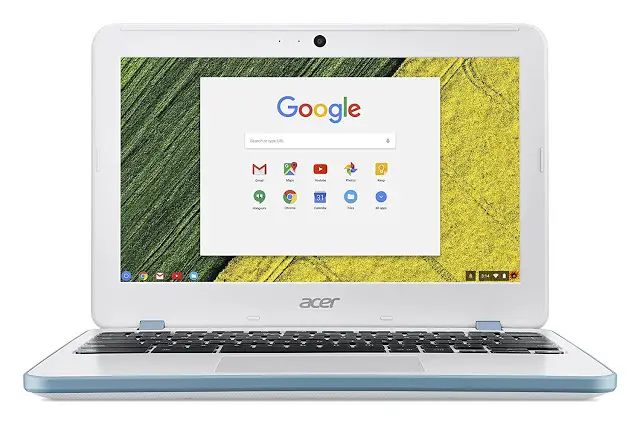 As this is a Chromebook, these specs are enough for running Chrome applications. The only problem is with its storage. 16 GB is very less for a Chromebook too. Other than that, everything is good about this model. You can also run android applications in this model. If you want a laptop for very basic usage, this can be your choice. The best part of this Chromebook is its long battery life. You can expect around 12 hours of battery life in normal conditions. Battery life totally depends on your usage.
Conclusion:
Overall, this Chromebook is good for basic usage and for entertainment purposes. Suitable for kids, toddlers, students and people who use Google online products more often.